You are browsing the Blog for Technology.
March 21, 2013 in Technology
June 3, 2012 in Technology
The Purebuds earphones are a unique listening experience, outperforming any other earphones in their price point. For anyone who flies frequently, the Reverse Sound offers the same quality as noise-cancellation earphones.
Each tip has a different sound quality, making the Purebuds adaptable to an array of uses. The Purebuds earphones come in a convenient carrying case that protect the buds, keep the cord from getting tangled, and organize the extra tips. The Purebuds truly live up to their name: the offer listeners a crisp sound that is absolutely… pure.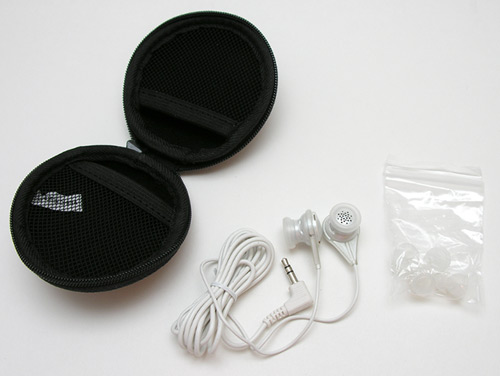 March 15, 2012 in Technology
Estate planning can be a long, difficult, and overwhelming process.  Most people wish there were just an app to do all the work for them.  Now, there is.  App-Order.com works hand in hand with estate planning attorneys to create custom apps for their law offices to help their clients manage their estate planning in an organized, simple fashion.
Clients are able to take pictures of the items in their estates and organize them, storing all of the necessary information like original value, present value, and who will be the recipient of the item.  Any items that have a barcode on them can be scanned and automatically entered and items that do not have a barcode, such as heirlooms, can be manually entered into the database of their estate, attaching any information that they wish to the item.
Once the database has been built, it can be categorized by type of item, recipient, or whatever fits the personal needs of the client.  This simple, streamlined process not only makes the planning easier, it also gives them a mobile, handheld way to access and update their estate from anywhere.
App-Order.com is the leader in efficiency and productivity apps, working hand in hand with businesses to develop apps that reduce costs in the workplace and increase customer and client satisfaction.  Their inventory-style apps have been developed for a broad range of industries, from estate planning attorneys to collectibles to insurance.